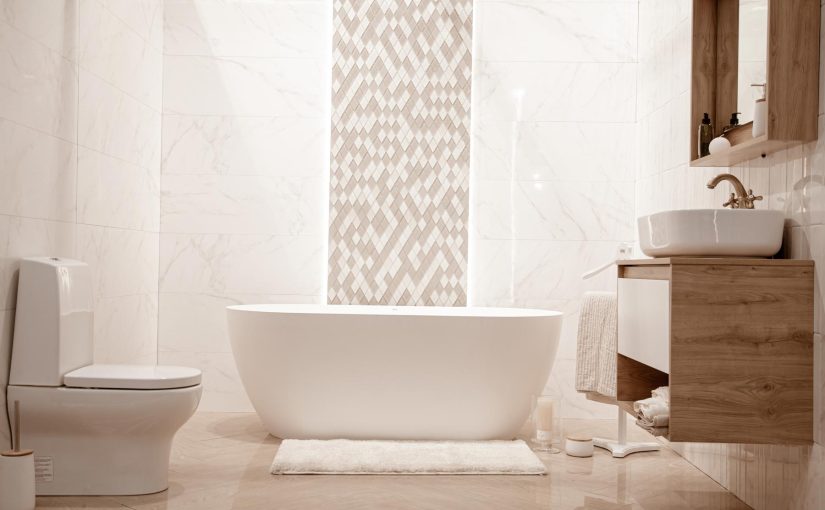 Resurfacing Makes Old Tubs, Wall Tile Like New
Originally Published: Thursday October 17th, 1996 | Suburban Publications
In this day of inflated costs and environmental concerns, resurfacing is an economical alternative to replacement and eliminates the pollution and high energy consumption involved in manufacturing new bathtubs and ceramic tile.
Myron Dissin of Perma Ceram Inc in Havertown says that Perma Ceram can take worn bathtub and ceramic wall tile and apply a new surface in any color that will make them as easy, if not easier to maintain than if replaced.
Using space age technology, Perma Ceram developed a coating that contains glass just like porcelain. Dissin, the area Perma Ceram dealer, says the national network of more than 250 dealers resurfaces thousands of bathrooms per year.
Letting people know that resurfacing ceramic tile, fiberglass or acrylic tubs, sinks and bathroom fixtures, and reglazing cast iron tubs is cheaper that replacing them is his goal.
"Many people aren't aware it is a very good alternative to replacement, which is very expensive," says Dissin.
"Resurfacing and reglazing is a multiple process that usually requires people to be without the use of their tub for only two days," says the Main Line business man.
Following are answers to some of the most commonly asked questions about the Perma Ceram process, which comes with the same warranty as a new bathtub.
Why isn't it cheaper to buy a new tub?
Consider not only the cost of replacing the tub itself, but the replacement of the plumbing fixtures, tile walls, wallboard, pipes, tile floors and subflooring, all of which are damaged during removal. Perma Ceram quality resurfacing can significantly reduce the cost of remodeling.
How long does it take to resurface a tub?
The average tub resurfacing job takes three to four hours. All work is done in the tub area, so there's no mess to clean up.
How long before the tub can be used again?
The bathtub can be used in two days.
Who is Perma Ceram?
Perma Ceram trained technicians in the United States, Canada and the Caribbean have been resurfacing bath fixtures and walls for almost 30 years. In use in homes, schools, government installations and many of the major hotel and motel chains around the country. Perma Ceram is recognized for quality and durability.
What color is Perma Ceram available?
In addition to white, Penna Ceram's Porcelain-cote is available in every color to match every fixture manufactured. Additionally, they can blend any special decorator color designed.
How long will the Perma Ceram finish last?
With normal care and proper cleaning, your new Penna Ceram quality finish is designed for long lasting use.
For more information, call 610-647-6230.