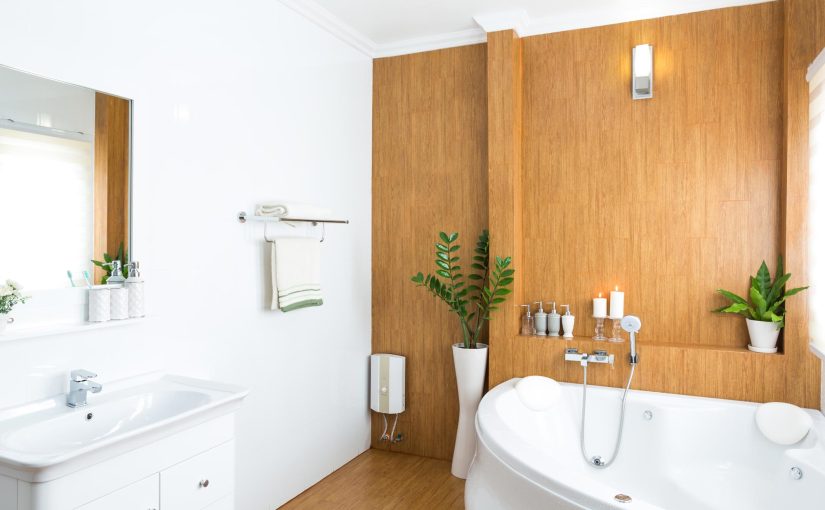 With Some Rub a Dub, Dub, Your Tub Can Look Brand New
Myron Dissin has spent nearly half his life in bathtubs. About 18,000 bathtubs. Well, not exactly in them. More like on them. Actually, it's what he puts on them. Dissin makes his living refinishing old bathtubs, making them look like new.
"Since 1 started the business over 50 years ago," Dissin said, doing some fast calculations, "I'd estimate that I've refinished an average of 1,000 tubs per year.
His Havertown company, Perma-Ceram, Inc., which began as a moonlighting operation, now employs three refinishers who are kept busy restoring tired and worn out tubs at the rate of 15  per week. In addition to tubs, the firm works its resurfacing magic on tile walls to give them a sparkling, new finish in any color.
According to Dissin, bathtub restoration was going on long before he got into the business. Right after World War II, the grand old Atlantic City hotels were using the technique to spruce up their bathrooms. They did it out of economic necessity since it was far less costly than replacing the tubs and it didn't necessitate taking guest rooms out of service for days.
Dissin was a regional manager for a string of refinishing Panelrama Home Centers, a now defunct do-it-yourself handyman chain, when he formed his company in 1971. He began it as a part time venture but gave up his managerial job in 1978 and went full-time into bathtub revitalization.
Dissin said 95 percent of his business is residential, although he does have some large institutional customers such as Hahnemann University where he did 500 tubs over a three year span. He's also done work for other area colleges Villanova, Bryn Mawr, Swarthmore and Rosemont.
Dissin likens the bathtub refinishing process to that of restoring an antique car. "It's a four hour procedure. We spray on four coats of a hard, glossy coating and the tub is ready for use in two days."
Customers can choose from 86 different stock colors for the tiles and tubs. Or, if they want to match the color of wallpaper or other accessories, Dissin can custom blend an exact match.
A typical tub re-coating costs about $300 and an average tile wall runs about $600, Dissin said. That contrasts with a $1,500 to $2,000 replacement cost for just the tub. The work is warranted for five years, but Dissin said he'll come back any time during the life of the tub or tile to fix any problems.
Keith and Becky Brinks of Havertown can attest to Dissin's concern with customer satisfaction. They had Dissin redo two bathrooms in their 81-year old home and after the job was done, they inadvertently scratched some tile moving furniture. "He came back and fixed it," said Becky Brinks.
"My husband and I were impressed with his attentiveness to the job.
"That's one of his big assets – he's very prompt, very responsive. We're very pleased."